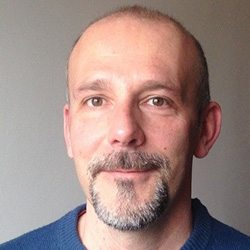 Olivier – Organiser of European Snow Pride
"It is almost 12 years now since I started organising my first gay ski week, further to an unforgettable experience as a customer of a gay ski event that today no longer exists. Even if I loved the concept I was convinced that it was possible to open it towards the resort, rather than keeping it closed into a club formula, and therefore attract more and more gays from all over the world into a ski resort for a great and unforgettable skiing and partying experience."
History
Our first event gathered 60 guests. That was in 2005 in la Plagne.
Seasons after seasons, the concept has proved to be very successful. From 2009 to 2012, while I was part of another structure, I was deeply involved in the organisation of this event that has gathered about 1000 gays coming from all over Europe and beyond into a ski resort and which also attracted Europe's best gay DJ, clubs and parties.
The creation of a new event in September 2012, the European Snow Pride, was a logical consequence of my experience, my history and my know-how, in order to fulfill all of your skiing, partying and conviviality requirements and deliver accordingly with the expected quality.
After the success of our events since 2013, European Snow Pride has now become the most important and popular truly European gay ski week across Europe attracting hundreds of guests from all over Europe, North America and beyond.